Magnetic Tangram
Tangram made of magnetic sheet to play on whiteboard or magnetic board
Online since: 05/04/2016, Number of visits: 304524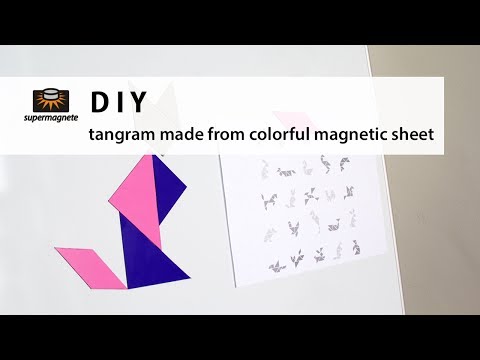 Materials needed
Magnetic sheet MS-A4 in different colours (here pink, purple and grey)
Pencil or coloured pencil
Sharp scissors or cutter knife
Tangram template made of paper or cardboard
Templates for Tangram animals can be found on the Internet. Or come up with your own figures.
In our handicraft guide, you will find many more useful tips and tricks for making your own magnets.
Go to handicraft guide
The entire content of this site is protected by copyright.
Copying the content or using it elsewhere is not permitted without explicit approval.